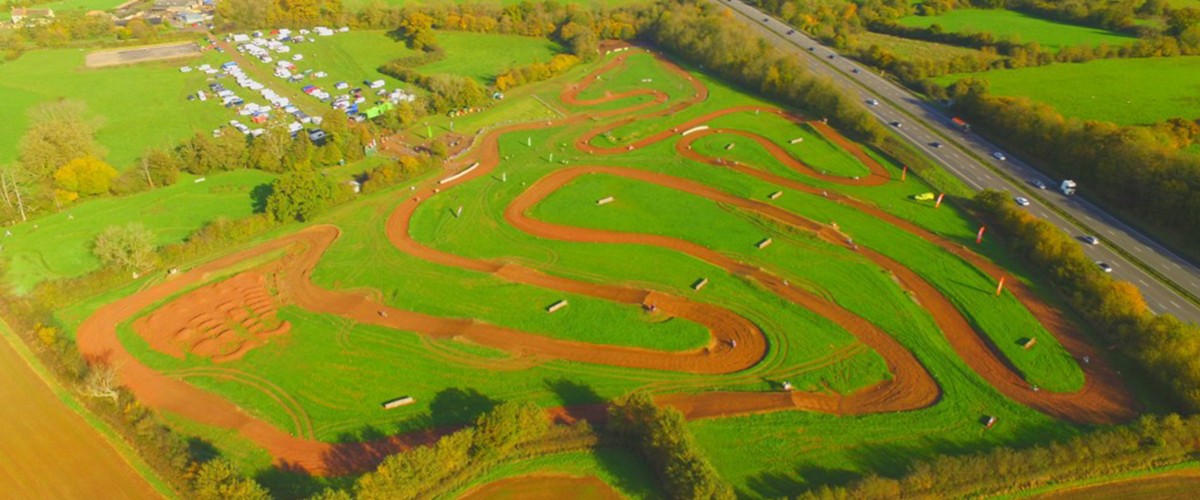 Never Ridden Before? Always wanted to?
Well at the LDR Training Facility now you can. We have a full range of the latest Kawasaki off-road machinery from 65cc all the way up to 450cc bikes including the KLX range of training and enduro bikes and protective clothing. Ages 4 upwards and no bike license needed.
The off-road School
Taster Sessions:
We offer an introduction to off-road in the form of a 2-hour taster session in either 1-1 or 2-1 group sizes for those who have always wanted the opportunity to ride but do not have a bike or equipment, or simply do not know how to ride. We can provide all equipment hire, bike hire, and the tuition needed in our private training facility to get you up and running in no time at all.
Suitable for 4 years old upwards, or pre-CBT bike test, pre-buying a bike and want to know if you'll enjoy it, or to simply try a new sport.
The taster sessions are 2 hours long and costs £80.
Half and Full Day Tuition:
The half day and full day lessons can be in small groups of same ability riders or can be done on 1-1 or 2-1 basis as well. We usually use half day lessons and full day lessons as a follow up for those wanting further experience and extra lessons following the LDR taster session. These sessions are also excellent for those who have rode before and want to dip into the world of motorbikes again but do not want to commit to buying all the equipment and bikes without knowing 100% if it's actually for them.
Full Day tuition can also be used by road bike riders. We use off-road skills which can be translated onto the road. Being aware of the pot holes, roundabouts, drains, or dealing with uneven surfaces and slippery surfaces. Without forgetting those fast stopping cars at junctions that we need to slow down excessively for. Being confident in knowing how to control your bike is always a bonus in all situations. These days are particularly good for people wanting to gain knowledge and confidence prior to CBT tests or before they take their full bike test or even advanced road training.
LDR can provide all hire equipment and hire bikes.
Costs: Depending on group size, or whether you provide your own equipment.
Costs (inc bike hire):
1/2 Day Cost: £150.00
Full Day Cost: £210.00
Schools, Charities and Councils:
Motocross is also now a recognised GCSE study. It can be taken as part of your choices programme in PE. Currently this is a new project that needs to be decided by the school for all students wanting to learn MX. Students do not need to have previous experience, we provide all tuition in accordance with the Motocross lesson plan.
Off-road riding or Motocross is a fantastic way of channelling energy. We are really keen to work with anyone who has difficulty focusing at school, young offenders and students who need the carrot of riding a motorbike to encourage them to hit small goals, whether it be politeness or keeping out of trouble - we currently work with the Gloucestershire Council to deliver a package depending on the students' performance. Simply if a student hits their goals, it enables them any off-road / motocross session. Targets are not black and white, we can create an individual program that will work, and you will succeed.
We are also really interested with helping schools, and we are currently writing a program to give students a qualification for learning with bikes and their knowledge of a bike. Also, we have a fantastic relationship with the North Nibley Primary School. We have donated balance bikes for their students, and also have provided an after-school motocross club for years perception through to year 2; which was hugely successful.
We also have individual school students who have learning / concentration difficulties (ADHD or similar). Quite frequently those students when given the task of learning how to ride a motorbike excel. Once the goals are set, they channel their focus to completing their goal. Offering the reward of riding a motorbike also can advantage in school focus and learning too.
If you would like to enquire about how your school could benefit from LDR please get in contact here
The LDR Motocross Training Days:
These lessons are done nationally. The LDR Motocross Training days are based around the student who is racing already, wanting to race or just riding practice circuits frequently. You may be a rider seeking a confidence boost ready for a race or an experienced racer looking to improve. You may also be a weekend warrior wanting to feel safer on the practice circuits. Either Way LDR has a wealth of experience to guide you to success at any level. The LDR Motocross Training Days can be done on a 1-1 basis or as a small group. At LDR we try our best to keep all motocross lessons to the same ability groups so that learning is done as a group.
We believe the key to any rider development is confidence. If you focus on these 4 areas, your confidence will grow, and your lap times will be reduced.
Preparation
Safety and Control
Technique and Positioning
Awareness of the circuit / Reading the Circuit (line choices)
If you take time and focus on these areas, your confidence will increase along with your speed.
The day starts at 9:30am with a track walk to focus on awareness of the circuit. We then go into technical aspects depending the group's ability and needs. Some of these areas could include, lever and throttle control, technique, reading the circuit, line choices, bike set up and bike control, attitude, concentration, enjoyment, race starts, jumping and cornering. The day finishes at 3:30pm, from here not only will you have a fantastic sense of achievement but also, we will all reflect on the day.
Suitable for anyone who has their own equipment and bike.
Costs
Costs: (Subject to travelling - If over an hour drive please add on 50p per mile - Track Fees only included at the LDR Training Facility)
1-1 training: £160.00
Grouped Days: £70.00pp
LDR RaceSchool
At the LDR RaceSchool we take racing seriously. We work with motocross athletes who want to be Championship winners. We could be training nationally or Internationally. We have lots of experience of racing and have produced many athletes who have hit their personal goals, British titles and also have had riders represent Great Britain.
Each year we only take a limited number of athletes to work with, we look for those who will do anything in their powers to be the best. We provide nutritional information and diet plans, Fitness Testing and Fitness Programs, Media Training and Goalsetting. Mindset training, performance pyramids and performance calendars. We also work in depth on the bikes, looking into every aspect of advanced riding and racing and can even attend race days with you. We also use LitPro GPS data loggers to record your circuit data. There is no hiding.
Our LDR RaceSchool is not advertised, nor are the dates displayed for everyone. These dates are available to LDR RaceSchool Riders only.
There are lots of racers out there who dream of being Champions but do not know how to get there. Talent will only take you so far before challenging work and dedication will take over.
We are currently full, however please contact us for information regarding the 2019 season preparation.
'The person who doesn't quit is a very hard person to beat'