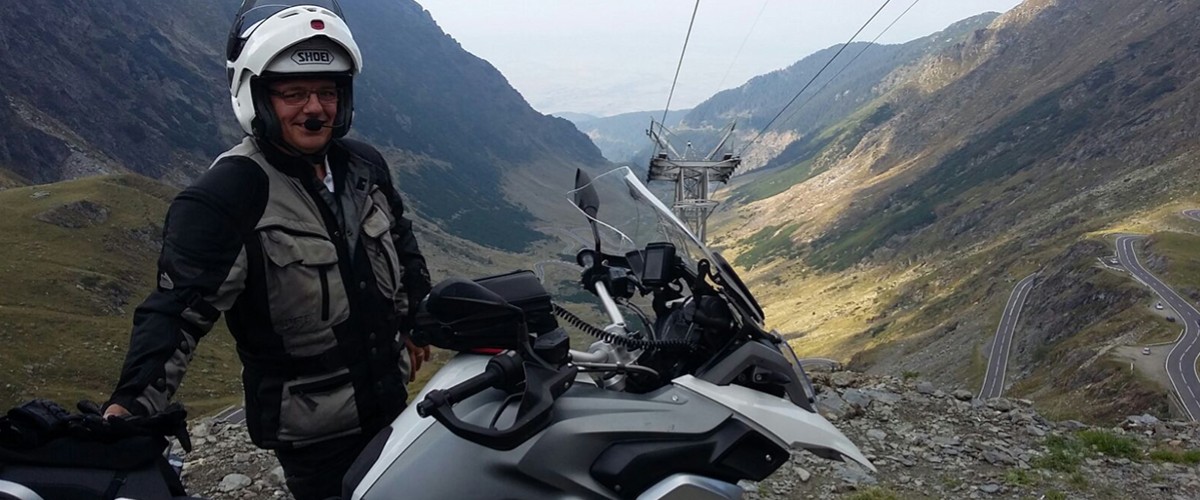 Ian Marriott:
Ian Is heading the LDR Versys Experience. Ian and Lee have been friends for a few years and share a passion for 2 wheels! With Ian stepping down from the Police Force there is no one better to keep LDR customers safe on the all new LDR Versys Experience.
I am really excited to be working with Lee to deliver the all new for 2018, On road LDR Versys Experience Days.
I will be your host for the day, taking you on a varied route riding the fantastic roads & lanes of the Cotswolds, starting and finishing at the LDR training facility near Dursley. The route has been chosen to offer a variety of different road types with the emphasis on fun. Taking time for lunch in one of the many charming Cotswold villages on the route.
'Having recently retired as a Police advanced motorcyclist this is a great opportunity where I can continue to enjoy my passion for riding bikes and meeting people. I was involved in delivering Bikesafe for many years. The thing that gives me the biggest thrill is to explore new countries and cultures by bike. After many trips around Europe a trip to Romania in 2017 to ride the Transalpina Road and the Transfagarasan Highway will take some beating having ridden down to Dusseldorf, putting the bike on the overnight train to Vienna then riding through Slovakia and Hungary to Romania, fantastic. A three-day guided tour in Morocco followed which has sown the seed for a return at a later date. This year a two-week self-guided tour of Ecuador awaits, how exciting.'
Current credentials:
Bike:
ROSPA Examiner
ROSPA Diploma Advanced Motorcycle Instruction
ROSPA Gold
IAM First
First Bike on Scene & Emergency First Aid at Work
17 yrs experience as a Class One Police advanced Motorcyclist.
Car:
Approved Driving Instructor (ADI Car)
ROSPA Examiner
IAM First
View all team members